See below for important information about changes to the 2013 Masquerade.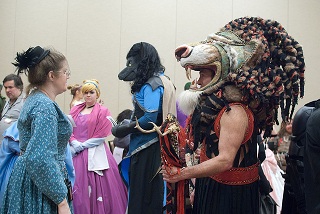 The Masquerade is a costume contest and display of creativity by your fellow convention members. Entrants may dress in anything interesting and fun so long as they can motor themselves across the stage and back. You'll find a variety of BEMs (Bug Eyed Monsters!), Transformers, faeries, royals, dragons, cosplayers (anime-inspired costumes), movie and TV characters, and just plain silly people in costume. This is a judged event and is a highlight of Arisia. If you're not competing, come see the fabulous display of creativity by your fellow fen. All entries are judged in three separate categories (Novice, Journeyman, and Craftsman/ Master) to give everyone a fair chance.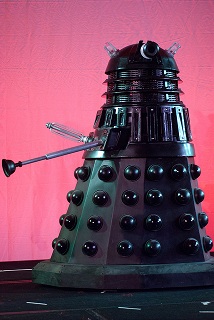 Please read the Masquerade Rules [1].
Once you've read the rules, you can register online [2].
The theme for Arisia'13 is "In Strange Lands."  This doesn't constrain your costume ideas but may be an inspiration.
Important: Day Change
The Arisia 2013 Masquerade will be Sunday, January 20, 2013! This is a change from the traditional Saturday night. This is to allow more rehearsal slots as well as making the Grand Ballroom more available to other events.
Important: Entry Cap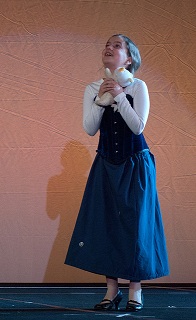 We will be limiting the number of entries permitted to 42! Last year we had 36 entries and unfortunately had to turn away potential entrants. Please keep this in mind and not wait until the last minute to decide to register for the Masquerade.
Important: Online Registration & Rehearsal Signup
Online registration will again be available this year,  see link above. If space remains, forms will also be available at the Masquerade Registration table Friday afternoon/evening, Saturday, and Sunday morning. Tech rehearsals will be scheduled for Saturday 10am-2pm and Sunday 2pm-6pm. You can not enter the Masquerade without registering and attending your tech rehearsal
Online Registration will be closing Wednesday evening. Saturday rehearsal slots are now full, a schedule sheet for Sunday rehearsal slots will be available at the Registration table.
---
If you have any questions, please email masquerade@arisia.org [3].
---
Masquerade Registration Hours
Location: Mezzanine near Alcott (3W)
Friday: 4pm-7pm
Saturday: 10am-5pm
Sunday: 10am-1pm
---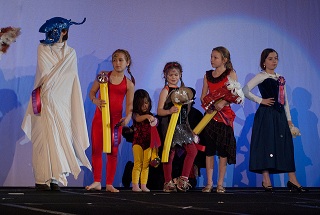 Hall Costume Awards
The Northern Lights Costumers' Guild is happy to again sponsor Arisia's Hall Costume Awards. If we find you in the hallways at the convention wearing or carrying something really, really neat we will be pleased to recognize your accomplishment by the community. And, we may be recruiting for the Masquerade! No matter where or when, if you deserve a prize, we'll find you. You can find out more about us at noelcg.org [4]. Please come play with us!
---
Volunteers Wanted!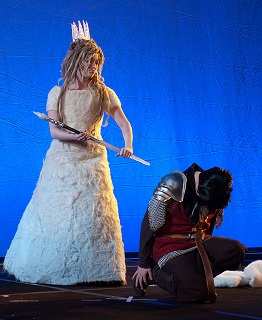 We need a few good men, women (or any other gender you might consider yourself) to assist with the Masquerade before, during and after the presentation - ushers, ninjas, and den moms. Before we'll assist with the set up, during we make sure everyone goes where they're supposed to or doesn't fall off the stage, after we make sure everyone leaves in an orderly fashion and assist with breakdown. For your efforts you will win the undying praise and gratitude of hundreds (or at least me!), some of you will see the show, and you'll work many volunteer hours all in one fell swoop!
---
The Official Arisia '10 Masquerade video is available for sale online at: https://www.createspace.com/286209 [5].